We're proud to announce our brand-new Fulfilment Center in Singapore is now open, helping to manage your e-commerce order fulfilment in Asia.
Singapore is a global financial centre in the heart of Asia, a crossroads of multiple trade routes from around the world. Already offering fulfilment options in Italy, UK and USA, our new facility in Singapore means we can offer Fulfilment solutions on three different continents.
Utilising Singapore's outstanding transport and freight links, this state-of-the-art facility will offer retailers faster, easier and more reliable fulfilment solutions. Located in Singapore's Free Trade Zone (FTZ), the Fulfilment Center also offers significant cost savings on import taxes and duties.
Ideal for market places and e-retailers looking to outsource their operations, from storage to stock management and on to order preparation, processing and distribution, Asendia Singapore's Fulfilment Center offers:
Fully air-conditioned facility
Pallet rental flexibility

Mix of strong postal solutions for low value Goods and Premium and Express

34,000 sq. ft. storage adapted for 'pick & pack' fulfilment

Web based real time reporting & Data Return API, OMS

Automated Data Receipt, real time inventory

WMS integrated to major Asian market places

Client Service Management

Watch this video
Learn how you can optimize your cross border e-commerce delivery and fulfilment with Asendia Singapore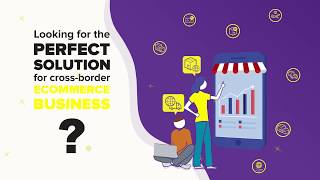 Lower import costs, faster shipping
Singapore's harbour retains its free-trade status and offers smooth customs as part of the FTZ, and its proximity to manufacturing hubs in Asia offers a range of benefits for cross-border e-commerce retailers:
Minimise the logistics cost of warehouse rental and workforce hire
Some Fast Moving Consumer Goods (FMCG) sellers can avoid VAT/GST outlay for goods in transit
Major links to India, China and beyond
Potential to reduce duties and taxes by importing goods manufactured in Asia through the Free Trade Zone
No GST must be paid to import your goods into the FTZ in Singapore for warehousing and fulfilment for re-export
Possible tax and duty exemption when sending orders below GST duty threshold (dependent on destination country)
For a detailed breakdown of tax, duty and fee exemptions, and more information on how our new Fulfilment Center could benefit your business, contact Asendia today.
Contact Us Today