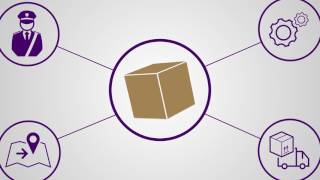 Get a quote for your international parcel delivery requirements or arrange an appointment
Contact us to discuss your international parcel delivery requirements and we can advise on the best options from our range of parcel services. Whether you have worldwide needs or just challenges to specific countries.
We welcome the opportunity to meet with you, or can take the details we need over email or phone, and send you prices and user guides.
Advantages
Our range of international parcel services allows you and your customers to choose how packages are shipped, the level of tracking and the cost
Based at Heathrow - with our own air conveyance facility - enabling fast turnarounds of international packets and parcels
Cost of shipping based on weight bands starting as low as 100g, with specialist services for parcels up to 2kg and up to 30kg
Simplified customs clearance rates for parcel shipments up to 2kg
Free Shipping Platform and Tracking Platform, so it's easy to access our international parcel services and track shipments
Ideal for
Retailers, e-commerce businesses. brands and B2C distributors
Delivering your goods to customers around the world
Sending small sized and non-expensive goods worldwide
Sending goods weighing up to 2 kg (Standard Goods and Tracked Goods) and up to 30 kg (Premium Goods)
How Asendia can help your business deliver
Our range of solutions makes sending parcels across border easy, offering tracking options for all budgets and markets.
Goods delivery
switzerland
Frequently asked questions
Where can we send your parcels?
As a joint venture between two of the world's leading international postal operators, Asendia can send your parcels worldwide with our Standard Goods service (packet postal service), and our tracked international parcel services are available to the most popular countries. Contact us to find out more.
Who uses Asendia's parcel services?
Our international parcel services are used by businesses sending goods and registered mail to consumers worldwide. Leading brands choose Asendia, either for all of their international parcels or just to specific countries. Visit our Case Studies page to see who relies on Asendia to deliver.