Warehousing and Fulfilment Services

If you're a leading brand or young e-commerce business, and you want to optimise your order fulfilment and shipping processes to delight your customers and keep costs down, look no further.
What's more our fulfilment service can help you grow. It is scalable and flexible, and with our global delivery, returns and e-commerce software solutions, we empower you to sell more to international customers.
Watch the video to see what we do and how you could benefit.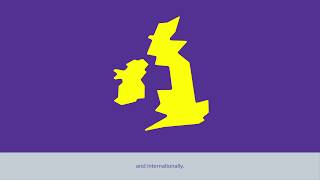 Key facts - Our UK Fulfilment Centre
Large modern and secure 63,000 sq.ft. facility in Bedford with excellent road links and direct access to our own global mail and parcel network.
B2C specialist, fulfilling single orders, but also consignments & pallets if B2B fulfilment required too or cross-docking or kitting.
Fulfillment of products (a wide range), merchandise, marketing material, and literature; for UK or international delivery.
Fulfilment solutions for e-commerce retailing, publishing, tourism, FMCG, charity sectors. Ask us for case studies and testimonials.
ISO 9001 and ISO 14001 quality accredited, ensuring low error rates and sustainability. Includes documented procedures for all processes: operations, account management, customer feedback, IT, etc.
Important benefits for you
Our solution is scalable so gone are the concerns about handling peaks in demand and keeping customers satisfied. And if you have a quiet period you have less fixed costs to manage.
More delivery options and lower charges = better sales conversions. Our low cost mail and parcel services are a key reason many leading e-commerce retailers choose Asendia (you'll know many of them!).
Take advantage of global opportunities with our worldwide parcel network, international fulfilment centres, marketplace integrations, and eShopWorld.
You don't lose control by outsourcing fulfilment to us; with online reports, professional Account Management, and you are welcome to visit our site as required.
Very competitive pricing - from storage and fulfilment to delivery and returns - and a clear and fair pricing policy. Ask for our pricing calculator.
Save Time & increase efficiencies
We could enable you to extend your last order cut off times and provide a quicker delivery solution. We have optimised fulfilment processes to ensure efficiency, and handle peaks in demand effectively. Plus we can quickly integrate with your e-commerce platform and marketplaces.
Inventory management
Having robust stock management procedures and IT systems is key to providing our order fulfilment solution. Our warehouse has the flexibility to be configured so it is best optimised to storing and packing your products.
Pick and pack
We help you maximise your sales with easy connectivity to multiple channels, and once we receive your order information we have procedures in place to ensure accurate picking and packing, and audit trails are available.
focus on business growth
We enable you to spend more time growing your business and less time and resources on warehousing, staff, IT systems, carrier management, etc. Plus we can help you expand internationally with our global delivery and returns services, eShopWorld solution, and direct mail marketing services.
Cross-docking & kitting
As well as storage and fulfilment, we can package products directly from your supplier or manufacturing plant and distribute them straight away to your customers (cross-docking). And if your fulfilment work requires an element of kitting we can handle that too; in fact we undertake some large kitting jobs for some major UK and international brands.
What do we handle and for who?
Many of our clients are e-commerce retailers that have outgrown their own facility or are looking to expand cross-border; plus we work with big international brands requiring a UK base for fulfilment to the UK or European market. But we don't just work with retailers, we also provide fulfilment services to well know publishers, charities, agencies, tourism and leisure businesses.
Download Our Order Fulfilment Guide
Download your free guide to outsourcing your e-commerce order fulfilment. Get more details about what to look for in a supplier and what the common pitfalls are.
Download
Want more detailed information?
Contact us to discuss full details about project implementation, sending us stock, our IT integrations and reporting, plain and branded packaging, inserts, account management, Service Level Agreements, and Business Continuity procedures.
Successes with Asendia
Being a global health and beauty online retailer, we are very happy with Asendia and would recommend others in e-commerce to use their services.