How Asendia can help your business deliver
Here's why you should look to Israel for your next opportunity
Israel is a booming cross-border e-commerce market, in fact shoppers in Israel buy more from international webshops than shoppers in most other countries.
This video gives you some helpful facts and figures about the Israel e-commerce market and how Asendia and Israel Post can help you.
Asendia's Premium Partnership with Israel Post gives us expert insight into this market, including understanding the delivery expectations of the shopper; expectations that we can meet.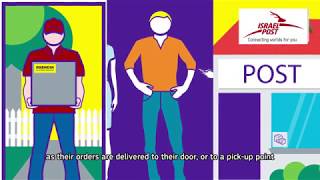 Destination Israel: Whitepaper
Thinking about expanding your online business to Israel? Being ranked third in the world for online purchases, the Israeli e-commerce market offers an interesting and enticing marketplace for international businesses.
Download