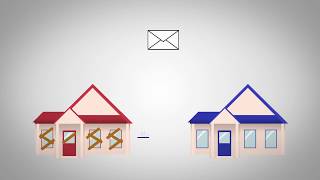 Versatile services for your business correspondence



Why choose Asendia for business mail?

You want to know that your international business mail is going to reach its destination safely and on time.
Here at Asendia we offer a range of versatile services for your business correspondence. Whether you are sending business correspondence internationally or in-country, every day or regularly in bulk mail, our business mail services provide a straightforward solution for your international business needs.
There are a range of advantages to allowing us to deal with your international business correspondence.
Choose between Daily Business Mail or Periodic Business Mail depending on your needs, while we also offer Priority and Economy delivery solutions depending on your budget. We pride ourselves on providing efficient and reliable cross-border business mail services.
Our international business mail services are great for companies of all sizes, so if you're looking for an organisation to handle this side of your correspondence, get in touch with our experienced team to find out more about what we can offer you.
Advantages
Efficient and reliable cross-border business mail services
Two solutions for daily or periodic business correspondence: Daily Business Mail and Periodic Business Mail
Reliable and trustworthy postal communication with your business partners
Priority and Economy delivery solutions
Ideal for
International business correspondence for companies of any size
Daily correspondence such as contracts, offers, replies to enquiries, personalized letters, single invoices
Bulk business mail on a regular basis like invoices and customer account statements
Shipment of letters with fixed deadlines and standard formats, such as invoices.
How Asendia can help your business deliver
Our business mail services make global correspondence reliable and easy; supporting your production, international delivery and response management.
Business mail
International mail logistics
Preparation Services
Warehousing and fulfilment
Frequently asked questions
Business Mail News & Blog