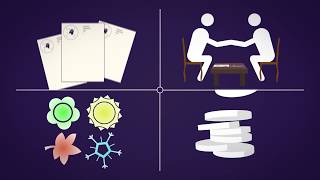 Efficient management and distribution of your publications around the world
Are you looking to outsource your press and publishing to a company that can efficiently manage the distribution of your publications around the world?
Whether you're a magazine, newspaper or contract publisher, here at Asendia we provide an integrated outsourcing service right across the process chain, ensuring the efficient management and distribution of your publications. Our press services include managing and distributing your publications, shipping magazines and publications to over 200 destinations worldwide.
If you'd like to speak to a member of our team in regards to our printing solutions, get in touch with us via phone or by completing our online contact form. Alternatively, request a free quotation below.
Advantages
Your publications gain international presence
Choose between standard and night delivery options
Increase your subscriber base and manage it effectively
Outsource to us so you can focus on core tasks
Ideal for
Publishers, advertising agencies and companies seeking to reach readers around the world
Magazines, newspapers and corporate publications
Direct delivery to subscribers or to newsagents and other outlets
Supplying subscribers abroad with daily publications, with copies arriving at their destination before sunrise
How Asendia can help your business deliver
Our press and publishing solutions make cross-border business simple and dependable; bringing your publications to readers all over the world.
Publisher's Product Portfolio

Content
Subscriber and newstand press
International press logistics
Other distribution services
Our production solutions include print services, shipping preparation (for single, multiple, bulk copies, newsstands or special deliveries), warehousing and fulfilment (for back issues, replacement copies, premiums and merchandise.)
For your international activities, we can advise you on market planning, including which titles to offer in which countries) and distribution planning, including which sales and distribution channels to choose for each title, pricing levels, quantities and marketing activities.
Through a range of direct marketing channels we can help you win new subscribers, optimize your newsstand sales and increase your readership.
We can help you win new advertisers, both media space buyers and lineage ads.
Content creation is your area of expertise, we are here to support you in all complementary steps for your business.
Frequently asked questions