How does it work?
To obtain optimal prices for a large global mailing you need to negotiate with postal operators and direct entry mailing providers worldwide. You also need to consider producing your mail overseas or even in multiple countries. But where do you start?
As one of the world's largest international postal operators we have our own postal routes globally, strategic relationships with other large post offices, and access to the largest known independent network of 'direct entry' postal routings. We are also part of a wider Group of companies involved in mail and logistics so can leverage this network too.
When this is paired with our print and fulfilment capabilities, campaign production can be split across countries to optimise cost savings and delivery speed, and your Asendia Account Manager will handle it all for you.
Key statistics
The numbers are impressive because it works.

Our multinational mail solution is only available to large global mailers and to date we have 19 companies on board. (Our traditional solution is still available to smaller mailers).
60,000,000 mail pieces mailed worldwide using this solution in 2015.
Direct Entry route volume = 1,000,000 items.
UK DSA volume = 6,000,000 items.
£15,000,000 worth of mail managed from the UK using our multinational mail solution
Sustainable Solutions
We can help you reduce the environmental impact of your mailings.

We are committed to establishing a supply chain that targets environmentally friendly handling and sustainability. In addition to giving customers options for producing and delivering mail within country, we are also optimising our transport and distribution networks, and our production facilities.
We are corporate partners of the Woodland Trust and provide you with the opportunity to offset the carbon footprint of your mail activities by contributing to tree planting. Since 2014 Asendia has planted enough trees to cover 17 football pitches.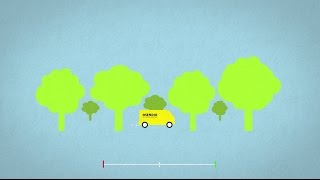 Benefits
A brokered solution offering maximum supplier flexibility
Solutions driven by delivery performance and motivated by reducing your carbon footprint
Benefit from our buying power, knowledge, and influence on a global scale.
Advice, global market information, and representation at industry bodies (MCA, IPC, etc). So we can advise on regulatory requirements and best practice
Multi-currency, and the unique ability to respond to currency fluctuation by switching production and postage output
Our solutions are modular, so we can integrate our postal solution with your existing mail production supply chain or provide a solution that includes print and fulfilment as well as postal services
Global credit & budgetary control
Localised service support in the clients' time zone
Successes with Asendia
Our account executive at Asendia has constantly and, without fail or hesitation, given RemailIT an outstanding service.