Envelope inserting
High speed cost effective solutions for direct mail and business mail
We can accommodate a range of envelope sizes, insert up to 6 items, and have stringent quality processes in place to ensure a job well done.
Polywrapping
High quality low cost solutions for magazines, catalogues and direct mail

With our Sitma polywrapping lines we polywrap up to 1 million items per month, insert up to 6 items per pack, and provide inkjet printing or carrier sheet addressing.
Handwork
Flexible solutions for those jobs a machine simply cannot handle
We have a team of people that provide an excellent option for smaller jobs, work not suitable for machines, cross-docking and pick and pack work. They work to ISO 9001 quality standards.
Our mailing house services
Our end-to-end mailing fulfilment solution includes the core services you'd expect, plus a range of value-added services.
Address cleansing and postal optimisation
Laser printing and inkjet personalisation
Digital printing
Print management and materials procurement
Print finishing and folding
Envelope inserting
Polywrapping
Handwork
Cross-docking and pick and pack
Can we handle your mailing?
From simple direct mail campaigns and magazine mailings, to complex and confidential financial mailings, our mailing houses can provide the solution. Examples of mailings we handle at our mailing houses include:
Direct mail and catalogues
Magazines and journals
Invoices, statements and dunning letters
Letters and general business correspondence
Membership applications
Donation appeals
Emergency letters
Sales letters and quotes
Sustainable mailing solutions
If it's important to you that your mailing house can help you undertake mailings with minimal impact on the environment, contact Asendia for a proposal.

We are committed to Measure, Reduce, Offset and Advise - we apply this to everything we do. From energy efficient transport to investment in carbon offsetting projects, we're proud that all our deliveries from Europe are now carbon neutral. We're working hard all over the world to do even better.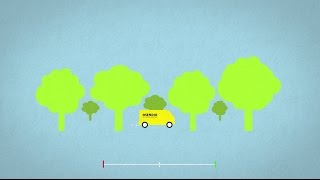 Highlights of Asendia's Sustainability Report
Find out more information about our sustainable actions
Download