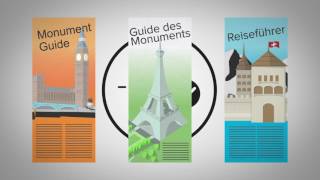 Conduct your direct marketing campaigns cost-effectively. Win customers, keep customers, do more business with them.


If you want to conduct cost effective direct marketing campaigns, winning more customers and maintaining the ones you already have, make Asendia your first port of call.

Are you looking to expand your business into new, international markets? Direct mail can be an effective tool for reaching new customers all over the world, but there are a lot of elements that go into an effective campaign to ensure it runs smoothly.
There's planning the campaign strategy, designing the mailing, producing it, packaging and delivering it, as well as providing a response when necessary. Here at Asendia we can take care of every step in the process for you, making use of our two decades of experience to provide a wide range of high quality direct mail services.
Our Direct Mail solutions offer a wide range of preparation and delivery options for the worldwide distribution of small as well or large volumes of direct marketing material. We can help you acquire new customers, keep existing ones, do additional business with them and raise awareness of your company and products or services across borders.
To find out more about our direct mail services get in touch with our friendly and experienced team and we'll endeavour to answer all of your questions. Alternatively, request a quote below.
Advantages
Direct Mail is a key channel for winning and keeping customers and doing additional business with them
We offer two solutions according to your expertise and required level of preparation: Easy Direct Mail and Expert Direct Mail
Both are cost-effective, flexible and reliable
Ideal for
UK and International direct mailing campaigns
Worldwide distribution of small as well as big volumes of direct marketing material
Ideal for materials including catalogues, brochures, leaflets, advertising and promotional letters, postcards
Targeting potential and existing customers
How Asendia can help your business deliver
Our range of solutions makes direct mail across borders easy and reliable; supporting you with production, preparation and international delivery.
Frequently asked questions